INGREDIENTS
Lariano homemade bread
Salame Corallina Levoni
Caciotta cheese
Grilled artichokes preserved in oil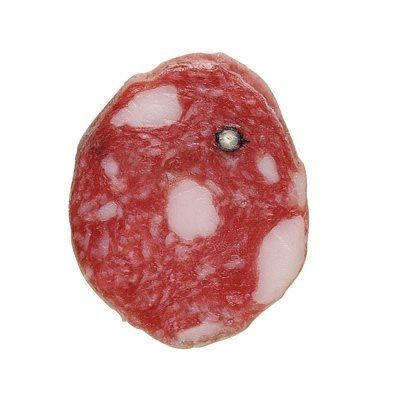 SALAME CORALLINA
A classic salami made according to the finest Umbrian traditions and widely enjoyed in Rome. This classic meter-long salami has a fine, red, compact filling studded with diced fat. It is prepared with finely ground meat and preserved with salt and whole peppercorns. The immediate impact to the senses comes from its fragrant aroma, balanced with spicy notes. It has a decisive yet harmonious flavour which lingers on the palate.