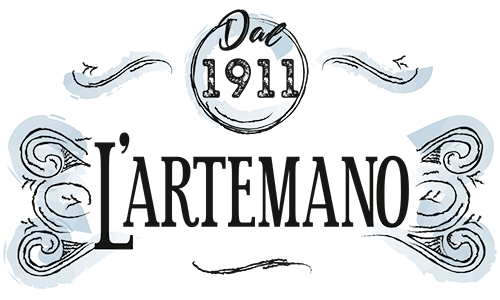 A JOURNEY THROUGH A LAND OF THE GREATEST DELI MEATS
L'Artemano is writing a new, exciting chapter in our history, a selection of deli meats that safeguards our more than a hundred years of know-how, hard work and experience. It features the very best Levoni specialities, produced in limited quantities, with all the aromas and flavours of the most meticulously selected Italian meats and ingredients expertly brought together by our master deli meats makers.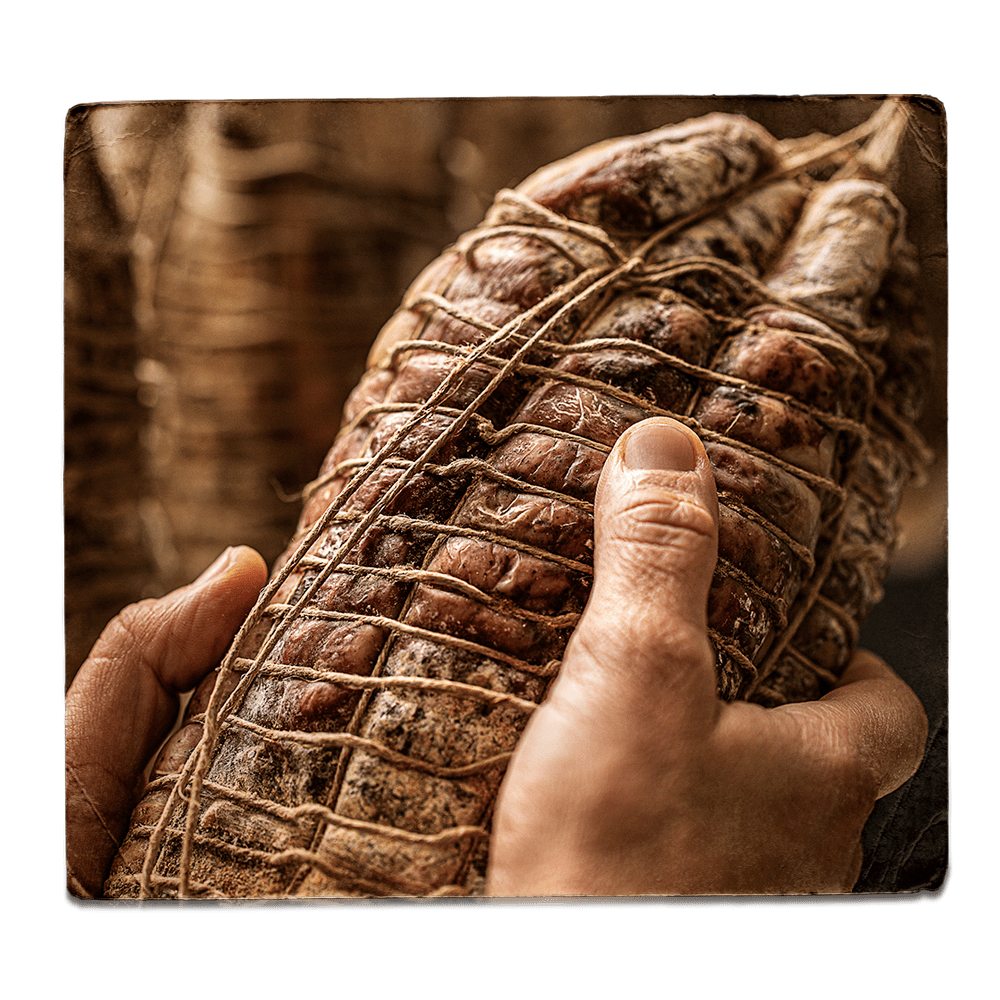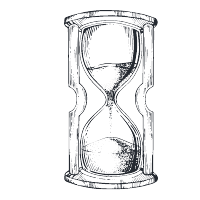 EXPERT HANDS THAT MAKE ITALIAN MASTERPIECES
Our deli meats represent the continuous rediscovery of ancient culture that still surprises us today, the heritage of many unique territories, and an innate love of quality. Every taste of L'Artemano reveals the passion of generations of craftsmen, as well as Italy's joy in savouring the very best moments and finest things in life.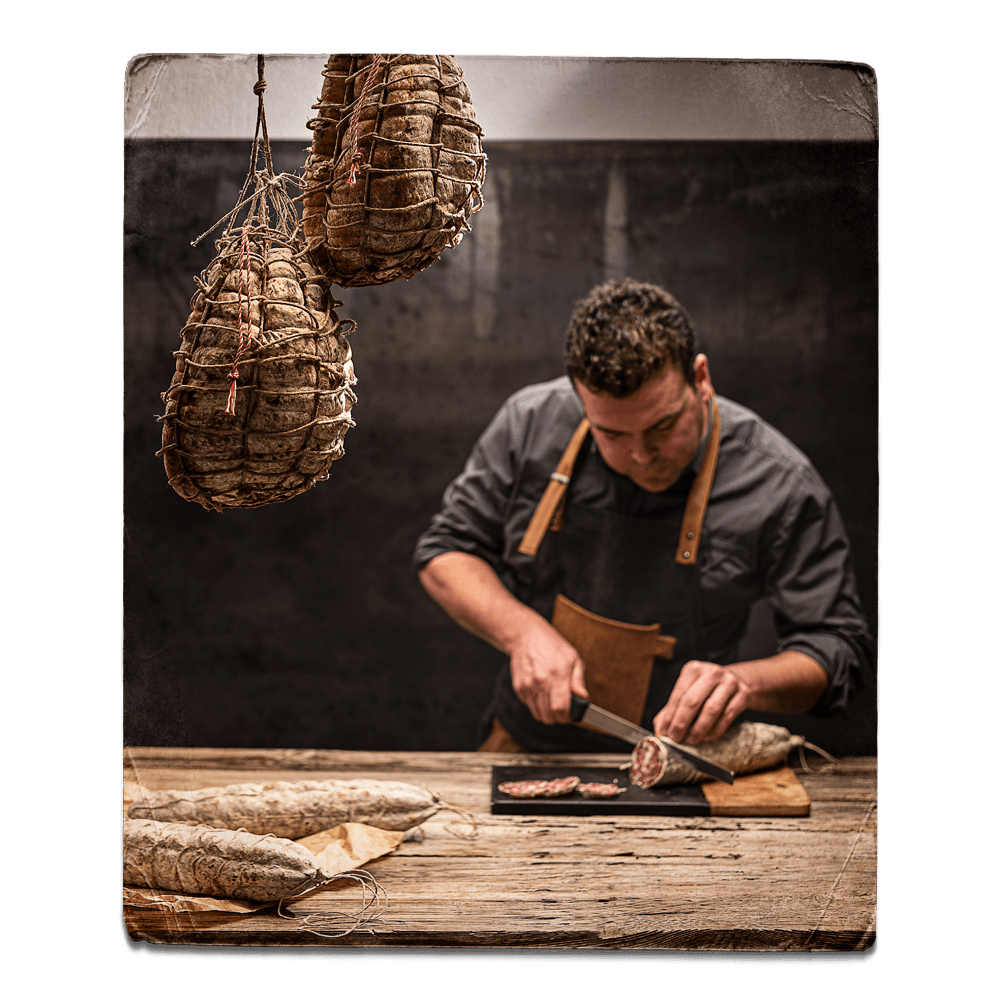 NOBLE JOB FOR A NOBLE TASTE
L'Artemano is our premium line reserved to the best delis and restaurants, a limited-edition selection of our finest specialities, expressing the art of handmade deli meats and traditional recipes.