INGREDIENTS
Crusty homemade loaf
Speck Levoni
Aubergine
Air-dried Scamorza
Oregano
Thyme
Extra-Virgin olive oil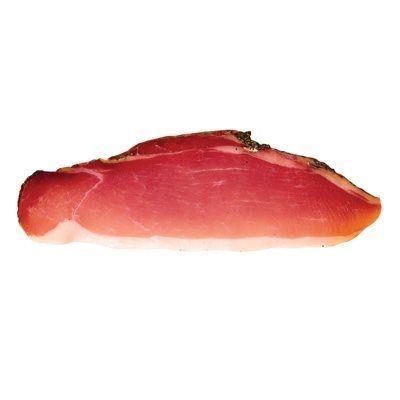 SPECK
Speck is, by definition, the Levoni dry-cured, lightly smoked ham. Only the most select hams are used for Speck, trimmed with skill and seasoned with garlic, pepper, juniper berry, nutmeg and other aromatic spices and herbs. Their gentle, natural smoking process is done over wood taken from Trentino, ensuring a classic regional flavour. All the fragrance of its seasoning passes seamlessly from the nose to the palate.