INGREDIENTS
Neapolitan semolina bread
Salame Agerolino Levoni
San Marzano tomatoes
Extra-virgin olive oil
fresh Oregano and Thyme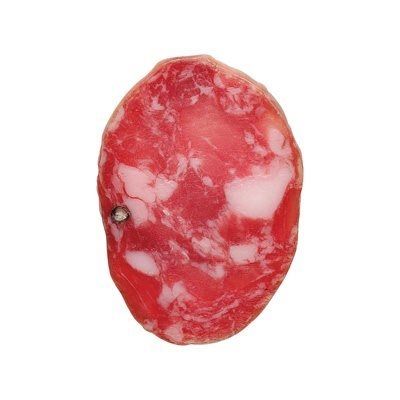 SALAME AGEROLINO
Salami Agerolino is a classic deli meat typical in Campania. The lightly smoked fragrance is the first thing to hit the senses, followed by its well-balanced flavours on the palate and a firm meaty consistency. This coarsely grained, yet tender, salami should be cut on a diagonal slant to fully appreciate its taste, consistency and colour.