PARMA DOP DON ROMEO CURED HAM - PROTECTED DESIGNATION OF ORIGIN
Originating in a territory with an ideal climate, thanks to the dry Versilia breeze that gently descends from the Apennine Mountains, it is recognizable for its round, trotter-less form, slices pleasantly framed by milky white fat.
It has mildly seasoned aromas and a delicate flavour. As its curing progresses, it acquires curing cellar scents and other complex, intense aromas. At its peak curing of 24 months, it offers a virtuous harmony of olfactory perceptions, with mild, fragrant aromas. On the palate, it resounds with sweet and soft flavours exalting seasoned notes.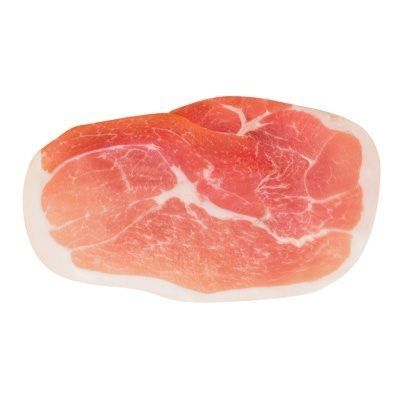 Nutritional values ​for 100g of product (Art. 139)