INGREDIENTS
Crusty loaf
Lombetto - Matured pork loin Levoni
Rocket
Mushrooms preserved in oil
Extra-virgin olive oil
Salt and pepper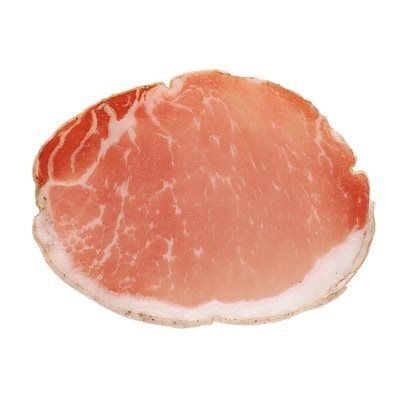 LOMBETTO - MATURED PORK LOIN
This deli meat is created from the loin of pork, one of the finest cuts of meat. Lombetto is instantly recognisable for its almost complete absence of fat. The quality of this exquisite deli meat is judged by its consistency; the meat becoming firmer as the curing progresses. Its fragrance is delicate and enticing, while the flavour is succulent, aromatic, palatable with hints of spice.