INGREDIENTS
Whole wheat loaf
Cotechino Medaglia d'Oro Levoni
Red onion
Extra-virgin olive oil
Salt and pepper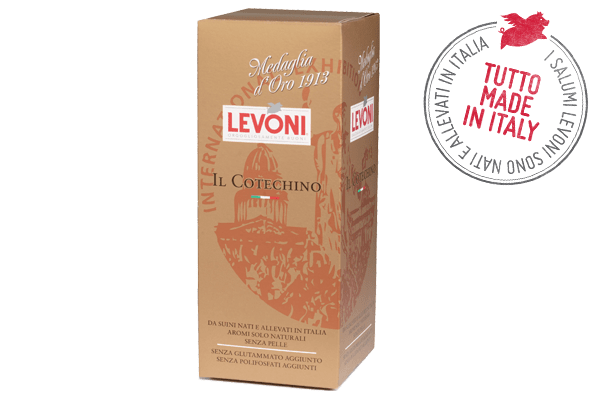 COTECHINO MEDAGLIA D'ORO
Cotechino Levoni is created using a minced blend of quality pork, lean cuts, fat and rind, seasoned with salt, pepper and other spices. Each slice is compact with a pinkish to red hue. Its fragrance is intensely aromatic and it is pleasantly flavoured with spices. The consistency is tender and nicely compact.