INGREDIENTS
Crusty homemade loaf
Salame Ventricina Levoni
Mozzarella
Sun-dried tomatoes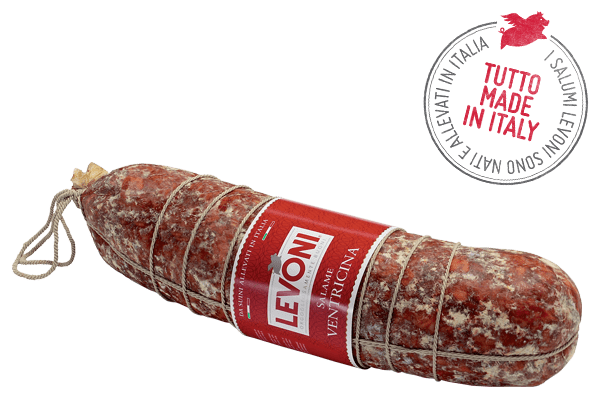 SALAME VENTRICINA
Ventricina is a classic type of salami found in the centre and south of Italy. This speciality is made up of coarsely-ground lean meat, pork and fillet of pork, studded with cubes of pork-belly lard. Hot, red chilli gives this salami its distinctive orange-red colour and contributes to its striking fragrance and irresistible taste, which is both sweet and spicy.